Have a great new year!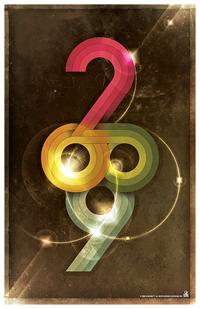 December 30, 2008 3:20pm CST
2009 is nearly upon us and a new year of hopes and dreams await us all. In Scotland new year is called 'Hogmanay' and is a big event kicking off with the bells at 12 midnight. What do you do to celebrate the new year? Get drunk? Go to bed? perhaps you invade a small country?
4 responses

• India
5 Jan 09
I am from India, Here we used to celebrate the New year, by pray God and sharing the Sweets between our family and friends.. and share our Wishes of "Happy New year" to all our family and friends around us.. and those who are away from us, we will call through phone, and wish them the "Happy new year.." And also we used to provide the new dresses to kids and go to Temple and pray God, that this year will become better from the previous year.. all the new things what ever we starts, we have to get the positive result in the same.. and also all our existing work will be run smoothly, and all the future will become our favour.. What ever happened in previous year, against our wishes, we will change the stratagy to make them to become in our favour.. Have a good day..

• India
16 Feb 09
Thanks for marking Best Response This is my 38th Best Response as of now.. Have a good day.

• United States
5 Jan 09
When I was much younger, I went to New Year Eve's parties and the thing then was to be fairly tipsy by midnight. When I got older, and became spiritual, I attended church services in which at midnight I was praying, quite a contrast it was. I really like My Lot for the fact that it is so culturally diversified. It is nice to talk to you from Scotland, whoever you are. This year so far I have not made the mistake of writing the wrong year on anything.

• United States
5 Jan 09
Hello Xboxboy, I can say I've greatly missed you and your humor. I rang in the new year in bed, LOL sleeping. Now is that for boring?

• United States
30 Dec 08
Not a big drinker. So I won't ring in the New year drunk. This year we will be at home. Just had a baby boy Dec 10. So I may be ringing in the New year with a little extra sleep!


Enjoy Hogmanay, hope it brings you happiness.