Ever seen a falling Star??....it brings good luck!!!!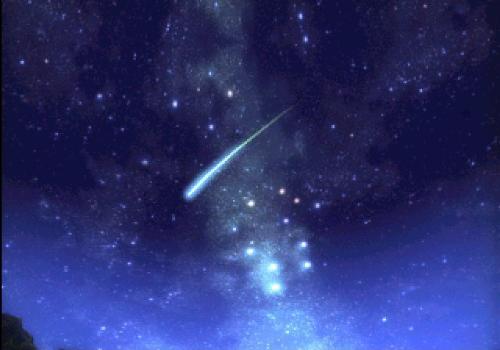 India
January 1, 2009 8:34am CST
U may not believe me if i say so, but i have never seen a real falling star in my life. All that in my mind is pictures & videos of it. Actually I have never been that patient with the night sky...or may be unlucky a bit. We have a legend here that if u see a falling star it brings good luck to you & if u wish something at that time, it will come true. Have U ever seen a falling star in the sky?? & Do u believe in the good luck & wish theory associated with it??
7 responses

• United States
1 Jan 09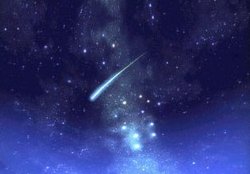 I see them all the time. I guess I've been pretty lucky to see them. Here in the US they say wish on them and the wish will come true. I wish but it is all in fun. It is a lovely sight to see should make time on a spring night to try and watch the skies I think you would enjoy it. It's amazing to watch a meteor shower as well. I don't catch these often because sometimes they are so late at night and I would rather go to bed. Hope one day you get to see a falling star.

• India
1 Jan 09
Thank u...I have a lot of wish in store for the stars...hope i see them soon...

• India
1 Jan 09
yes i have seen falling star..but i dont know whether they bring good luck or not

• India
1 Jan 09
they are meteors i have heard...I also don't agree to the gud luck thing...

• India
24 Mar 10
I have seen stars falling many times. I do not know if it brings any good luck, but I do make a wish. I wish for something good to happen not just to myself but to others as well.



• India
2 Jan 09
i don't know this is true or not ,but i want to try once in my life....i guess this works and a little funny and bring happiness in our life....

• Philippines
2 Jan 09
Yes, I have seen a falling star before many times when the skies are clear and the stars are out and shining bright. I live in a city where there is not much air pollution so the sky is almost always clear especially during summer time. Lately, I haven't seen a falling star because I haven't been out for star gazing because it always raining. During summer time in MArch to May, I and my couins do some camp outs and do some star gazing, we just pull out a mat and lie on it and do girl talk and wish on some falling stars. I don't know if it's true or not but the idea of star gazing on a lazy summer night is fun.