Do you thin computer is best thing ever invented?

Philippines
January 5, 2009 12:24am CST
Of course! It makes my life a lot easier this days.. Al my stuff are installed here at my PC my schedule, my games , and many more.. You can do anything with your computer at your side..better to have one than nothing!
6 responses

• Philippines
5 Jan 09
Hello There! Yes, if it is with electronics and technology, I believe computers are one of the most precious things that ever invented by man because it makes work lot easier. As well as it took away the gap of communications. I mean, in the older times, without internet, you have to send letters via snail mail and it took few weeks to a month before you receive the letter… phone calls are expensive as well… when the internet and computer were invented, it breach the gap of not being able to communicate or reach the other side of the world… you can meet people online, do your business online and most importantly, talk to your family and love ones who are in abroad anytime you want or email them right away when you need to say something urgent and important to them. Well, another thing... the use of cell phones and texting... it is cheaper than having to call someone in your area or within the country just to say little stuff when you can do it via sending text message. Thanks for the discussion! Happy Mylotting and have a great day ahead! Cheers!

• Philippines
5 Jan 09
yes..It is much cheaper if we used computer especially the YM..We can also see each other using a cam at ym.. computer helps us in communicating and meeting new friends online! Have a nice day!

• Mauritius
6 Jan 09
ummm, nice topic... i agree that it contains all your info and everyday needs like games, messengers to contact your friends & all.... but using a computer all the day prevents you to do physical activities and ya, if your computer is crashed, u'll end up crying....

• India
6 Jan 09
yes. computer is the best thing ever invented. it makes life happier and simpler and in every fields, we find the application of computer nowadays.

• Philippines
5 Jan 09
[b]yes it is... its been used from wide verity of electronics device and gadgets etc. and its been use in military technology as well.[/b]

• India
5 Jan 09
I feel that computer is the best machine invented because it can do all the works of different machines i mean just imagine we can listen songs in computer but to listen songs we have ipod, music player. we can do almost everything with the help of a computer

• Philippines
5 Jan 09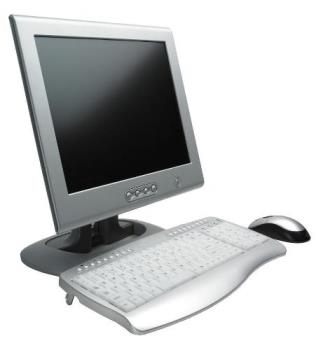 I think so that the computer is the best thing ever invented. As we see things today, almost all of them are made by the use of a computer from cellphones, transportations, or just about anything. It has a big impact on our everyday life. It makes our life much easier at the same time makes us more intelligent because of the loads of information that's available on the internet.