Are you keen on recycling ?

Philippines
January 5, 2009 10:50pm CST
Do you love to recycle? Do you love recycled thing? I have surfed the internet and I found out there are lots of people, organizations, and websites promoting recycled things. I am also a recycling fanatic. i love to recycle a lot. How about you, do you recycle things?
6 responses

• United States
6 Jan 09
I do recycle some things. I recycle cans, old bath towels and socks, shoe boxes, other containers that can be used for some storage. I make fire starters out of the lint in my dryer, using toilet paper and paper towel rolls. I am sure there is more, but my mind is not awake yet. lol

• Philippines
9 Jan 09
You are great. keep on recycling and you really help save our mother earth. Thanks for responding.

• United States
6 Jan 09
I like to recycle. I recycle all the items that I can when I can. Sometimes I try and find a new way to use items so I'm not actually tossing them in a bin to be recycle. After all, that's the step before reycling. My problem is, we already have so many items around the house, so many things cluttering up the house that I just don't have any means to reuse items, so I just end up recycling them.

• Philippines
6 Jan 09
You can sell some of your things at home to avoid clutter. Tin cans and plastics are being bought. In fact, I get money through selling those things. You can even sell clothes to second hand shops so you will earn too.


• Philippines
8 Feb 09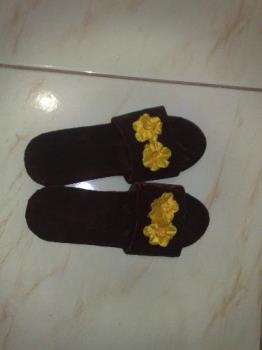 Recycling is the best way to help our mother earth. This way, we can prevent somehow the environment from being polluted. There may be other ways to help the mother earth but this is just the beginning. As the saying goes, what we are doing may not count much, but still we are of help.

•
8 Jan 09
We recycle every thing we can.It is important to reuse plastics and things that don't degrade naturally,we use all our veg and food waste in our two composters in the garden and when they are full we use the council bin.We make lovely compost for our flower beds and the soil is almost good enough to eat,and it saves a fortune every year as we have a massive garden and needs to be enriched at least once a year of it dries out and goes hard,and is impossible to dig,clay.So that is real organic recycling and we get a lot of satisfaction out of it,strange it never bothered us before but now we really get a lot out of it,then we recycle all our cardboard,cans ,paper,foil,the only thing we take to the recycle centre is the glass the bin men collect the rest so it is really good,the one thing we need to have collected is plastic but that has to go in our normal bin.Shoes that we have finished with go to our local clarks shop who send them abroad to poorer countries for their children ,as do our clothes they go off to my friends charity shop.or passed on to friends espeically my sons clothes are really snapped up amongst our friends as he is the eldest child in the group.electric and bulky items we either take to the recycle centre run by the council or we have a bulky freighter which visites the village once a fortnignt the council sends that as well and it is all free.No excuse not to recycle anything in our area,just wish they would get the plastic sorted out.

• Philippines
9 Jan 09
That's very good. You are agreat example to a lot of people. I hope many will follow what you have been doing so that we will hae less pollution and more clean air. Great.

• Australia
6 Jan 09
Recycling has become a habit for me as each house has its own recycle bin and i just throw any recyclables into one bag and when it's filled, into the recycle bin. The main thing is it's no hassle at all so the habit forms.

• Philippines
9 Jan 09
That's a good habit and I admire you for that. I just hope others will also do what you do and develop that habit too. If all people will do that, for sure, our environment will be clean and pollution free.

• Australia
6 Jan 09
I hate to see anything wasted and this is not a new thing for me, I have always heted waste so I recycle anything i can, and I think it is amazing what some people can do with things that we would normally throw away.

• Philippines
6 Jan 09
I admire you for that. I also wonder why some peoplewould just throw anything without thinking first how to reuse it. In way, there are garbage collectors who can benefit from it.