Do you think Chris Angel is REAL or a FAKE?

Australia
January 7, 2009 6:49am CST
I think Chris would have to be one of the best magician, or "Mind Freaks" ever. The stuff he does is insane. However, is it real? I remember, a tv program interviewed him, and he said that not everything he does is an illusion. Except im not sure whether to believe that some of what he does is real or not. It would be cool if it was real. I mean we only use like 10% of our brains. Maybe hes figured how to use the rest... Let me know whether you think it is real or not...
2 responses

• New York, New York
7 Jan 09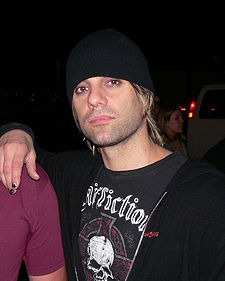 Well he is a great magician, he catches the attention of the audience and for a few minutes he takes you into his fantasy world. The illusions he does are magnificent and he deserves lots of praise and recognition.

• Philippines
7 Jan 09
I don't really care for the things that he does. It is good entertainment but that's all it is for me, entertainment. Cheers!!