The Guiness Book's Smallest Man is 2'5"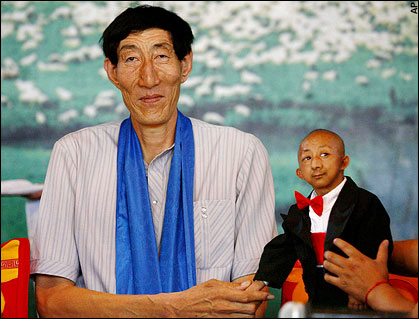 France
January 9, 2009 3:13am CST
I watched a program about him recently. I was captivated watching him move around among regular sized adults, smoking cigarettes that in his tiny hands looked like enormous cigars. Later I watched a YouTube video of him with the tallest man. I was fascinated, but my wife felt ill watching. She felt sorry for him getting gawked at like a freak. I said you shouldn't feel sorry for him, he's now rich and famous.. feel sorry for the second shortest man in the world who lives with the indignity but not the riches. What do you think about the fascination so many of us have with these truly unique people? Are you fascinated or grossed out? Should we leave them alone? Could we possibly leave them alone? What is your perspective from a religious viewpoint, if you're religious?
1 response


• France
12 Jan 09
That's my view. We're all given our lot in life. That he's such an extraordinary human can be seen as a gift rather than a handicap. What do they say - when given lemons, make lemonaide! We should all view our shortcomings in similar light. Thanks for the comment.