What truly should be banded from peoples carry-on???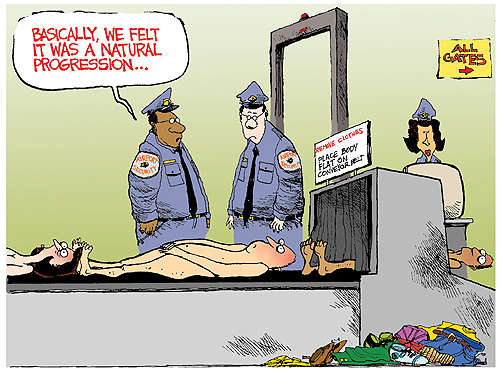 Canada
January 15, 2009 9:46pm CST
A women was barred from boarding a flight from Vancouver to Kamloops because her breast pump was deemed a security risk. Sheplanned on returning that evening to Vancouver and didn't have her four-month-old child with her, although she was carrying a breast pump and ice packs in her purse, which concerned security. Is some airline security going to far, for a women who just had a child and need to breast feed, the breast pump is essential but sometimes they just don't understand or know how imprtant it is. This is what worries me when I travel for one of my medications is lquid and they have the right to confiscate it for no reason. How do you feel about arline security? Have you had any major issues? http://communities.canada.com/VANNET/blogs/kudosandkvetches/archive/2009/01/15/nipple-effect.aspx http://www.tsa.dhs.gov/311/index.shtm
2 responses

• Canada
16 Jan 09
That's just crazy!!! I can't believe the things that they deem to be security risks. On the other hand, I can't believe the horrible things that have happened, so as to make them think they need to deem those things to be security risks. I have not yet had trouble flying, and I hope I never will.

• Canada
17 Jan 09
I wonder what class lvl of terrorist she will be under next time she flies?? So silly.

• Philippines
19 Jan 09
In that scenario, I should think they have to widened their research in regards to what to bring or not to bring in an airline. They have to update or orient their security staff that not all materials can bring danger in an airplane.If they already have their research let the public know that so that they will not keep those things and to make it know.