Blonde. Brunette. Red hair. Any difference?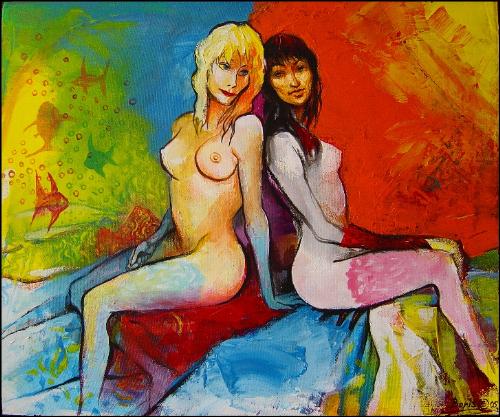 Latvia
January 20, 2009 7:38am CST
Do you think hair color makes any difference on women? Well, it does make the different on her look but what about character? It can't be that dark hair girl dyes her hair light automaticly turns in different person, can it?
3 responses

• Beaconsfield, Quebec
20 Jan 09
I think that the only thing that hair color really affects is the way the person looks. I'm a brunette, and I would look different if I dyed my hair blond or if I became a red-head for example. But I don't really think that it affects a person's character. We're all born with a certain personality, or at least, to develop that certain personality, but i don't think our hair color affects who we are. I really don't understand why we have all those prejudices about a woman's hair color. Like blonds are automatically stupid, because they're blonds. A person's hair color doesn't really have much to do with their personality or their intellect, in my opinion.

•
20 Jan 09
There might be something in what you say. The cliche makers had their ideas. Raven haired beauty. Blonde bombshell. Red haired devil. Can't remember what the cliche was for ratty brown hair? haha I think the girl changes hair colour to announce a change in her thinking about herself. No bad thing!

• United States
20 Jan 09
Hello Lindery! I think coloring our hair makes us look different but not as a different person. We are still the same but sometimes there are someone who colored their hair made them look classy or something.