Coolest Flash game you ever played?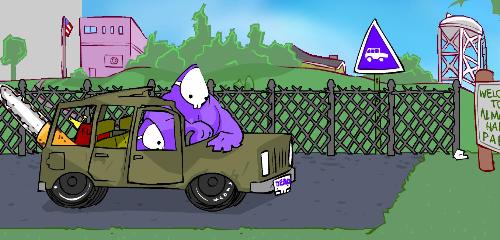 India
January 21, 2009 2:48pm CST
what is the coolest flash game you have played. i recently came across a game called Dad n Me, it is brilliant small game but was very addicting. in this game, you have to beat kids, because you are cruel and you want to become like your dad!! when you kick some of them, at higher level, the ones with having more power comes and you have to kick them too. you have the power, you can kick anyone continously and taking it to the air to beat furiosly. you have your RAGE continously rising and when it rises to a certain level, you have the more power to kick. its a short brilliant game. not boring and predictable. its more enjoyable.
1 response

• United States
21 Jan 09
my favorite flash video games i have played are the booty call games. in this game you are in diffrent situations where you choose what to do next leading to the ultimate goal... getting laid. ha ha ha what a great game. i have not played one for awhile but there was a whole series of these games and if you werent suave enough the girl will shoot you down ha ha ha great game.