which pet do u like ....?

India
January 24, 2009 6:01am CST
some persons are like to play with dogs..these are very interesting to play and also in thinking..thats why i like the dogs..
1 response

• Canada
24 Jan 09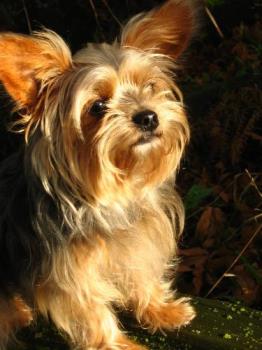 I enjoy playing with most animals, that are playful anyway. I enjoy all animals but not all are the type that you can play with. I enjoy playing with my goofy dog. Ahe loves to run and play. I can get tired out quite easily in comparison to hr however. My dog, Roxy would play 24 hours a day 7 days a week, if she could, I am almost sure of it. A real energizer bunny. You are right in that dogs are interesting to play with. I learn new things about my dog everyday. Dogs can also be very funny when playing with them. I love it when they are excited and playful at the same time. Priceless. I am always analyzing my dog to try and figure out what she is thinking. For the most part, I am getting fairly good at reading her body language. When we think of dogs in the wild, they did not use words, like we do. The dogs were taught, as puppies, through body language. I find that using strictly body language, without any words, helps to teach my dog things, in certain circumstances. She is learning hand signals. first I taught her by words with hand signals. Now I can use just hand signals. Works great. I love my dog and wish that I could play with her every hour of everyday. Thank you for the discussion.