Opinions please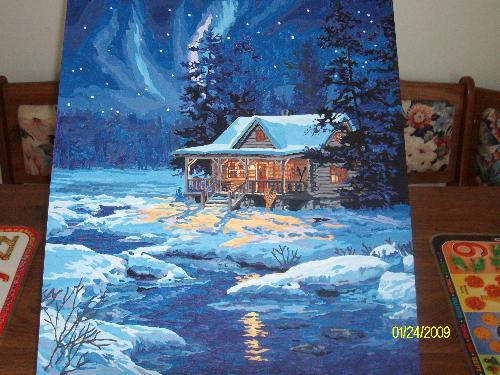 Canada
9 responses

• United States
25 Jan 09
Your work is very beautiful! I love how much it reminds me of Thomas Kinkade's work - luminescent.

• Canada
25 Jan 09
tHANK YOU! I love thomas kinkade's work. What a great artist. To be compaired to him is an honor!

• United States
25 Jan 09
that is actually exactly what I was thinking, but I couldn't remember kincades name so I'm glad you beat me to the punch

• India
25 Jan 09
OMG.. now that is really awesome. trust me. i just loved it. the night sky looks gorgeous . and also the effect that you have created on the water and snow are also equally good. i wish i could draw like this. keep up this good work. god bless !!!

• Canada
25 Jan 09
Thank you! Its always good to hear good things about my paintings!

• Canada
27 Jan 09
Congratulations to a talented painter for the absolutely beautiful painting that you have painted. I love the colors and the lighting. You have done a terrific job! How long did it take and what is the medium? I love your painting. Thank you for sharing. The painting brings one in and leaves a feeling of wanting to be in that cozy looking cabin. Very Nice Job!

• Canada
29 Jan 09
Thank you I am greatly glad that you like it! You really made me feel good about choosing this painting to complete. Even though it matches none of the rooms in my house. I may actually sell it.

• Canada
3 Feb 09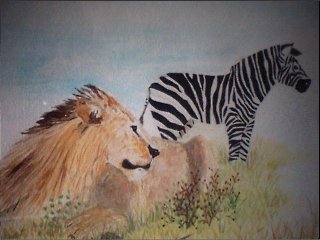 I am totally amazed. I can hardly believe this is a paint by number, wow. I love it. You have done a very good job regardless and you are very welcome for the comment. You deserve it! How long did it take for you to complete the picture? Thank you so very much for your comment and for your choice of best response. I truly appreciate it. I hope that you get a decent amount for your picture, should you sell it. I think it would look beautiful in your home, if you decide to keep it. Thanks again for your comment.



• Canada
26 Jan 09
Hi thank you for the comment. I love doing crossstitch to but find painting less stressfull!

• United States
25 Jan 09
Wow. I really like it. I only wish I had this kind of talent. I can't even make a paint by number look presentable! LOL You have a great talent. Very nice Picture!

• United States
26 Jan 09
wow i love that painting i would buy it if i saw it someone were

• United States
30 Jan 09
Oh.. Wow!! Absotutely Amazing. I have no patiences to sit and do that. I took mega art classes threw out highchool... mainly to get me out of all the other stuff that I didn't wanna do... PE... running miles in a certian amout of time wasn't my cup of tea... but as i later found out, Art wasn't either because my patiences wasn't near what it needed to be. Keep up the amazing work!!!