Meet Chris Weitz- the handsome young director of New Moon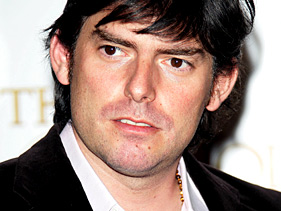 Philippines
January 27, 2009 2:54am CST
I already posted this discussion this morning, unfortunately, the photo of Chris Weitz was not uploaded successfully. Hope this time will be successful, LOL!He will be directing the book two of the Twilight saga called "New Moon". They will start shooting on March and will be shown in world theaters on November 2009.
3 responses

• United States
8 Jul 09
I'm really excited to see a different director tke on the next movie. Twilight was pretty good, but I want to see if this director can make New Moon better.

• United States
3 Apr 09
I haven't heard about the new director, but I can't wait for the next movie. I wish it were out already! I've watched the first one a dozen times. LOL

• Australia
1 Apr 09
Hello! I've heard about the new director of this new coming movie. But I don't know this director, so I can't really say about him. I just hope that the new movie "New Moon" will be good as the book. I am looking forward to see this movie and I hope it will come out on November.