How do you live without your mom?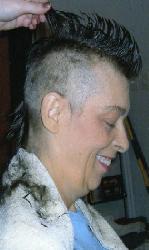 United States
4 responses

• United Arab Emirates
13 Nov 06
we willnot have any control on certain incidents that give pain to us.whatever the circumtances has enforced to happened that and make to suffer to us and whatever the pain we have to bear us if we understand that stil life was beautiful and was beautiful.Beacause the total time had spend and the rest to spend in future is all possible by the kind and love of that omnipotent power who only love to its creation.Moreiver spend more good time as much as you can.

• United States
12 Nov 06
i am so sorry to hear that :( i lost my dad to cancer almost 3 yrs ago he was only 57 and i feel the same way you do i was cheated ..you dont become ok with it..let me tell you that right now..just spend all the time you can with her..i am married but move back in with my mom and dad (thankfully hubby had no problem with it cause he knew i had to do it or go crazy one) just love her while shes here hun..cause its going to be a tough ride ~sends you some strength~

• United States
9 Nov 06
Yes, both you and your mom are being cheated by life. At least you've had your mother 24 years. A lot of people can't even say that. And I don't care how old you are, it's never easy to lose a parent. I was 36 when I lost my dad, and 20 years later I still feel a hole in my life that he left and which can't be filled by anyone else.