sleep apnea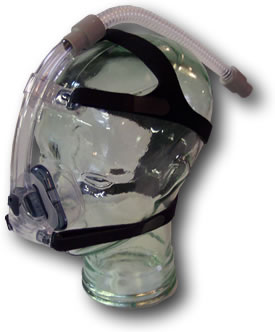 United States
January 30, 2009 6:35am CST
Yesterday my husband went to a sleep specialist and he will be going next week to do an overnight sleep study for sleep apnea. I know what it is but I would like to know more. If you guys out their want to share some information or stories that would be great. I will be doing my research on the computer as well. I hear its fairly common. but the doctor is really concerned for my husband because he is overweight and smokes. Today we will be starting a program to get him better.
2 responses

• United States
31 Jan 09
My Hubby has this and has had it since we met. At first the machine kept me awake but now I don't even hear it anymore. BTW, if you really want their attention when their sleeping, pinch the hose...they'll sit up quick and be sputtering LOL Just kidding...I don't do that LOL [b]~~AT PEACE WITHIN~~ **STAND STRONG AND TRUST IN GOD**[/b]

• United States
30 Jan 09
I know about this far too well. My hubby had it bad. He could raise the roof while sleeping. Even though he would sleep he always felt tired and like he did not sleep at all. For years he went on this way and because he was truck driver was afraid to go and get help because it could interfere with his job. But he finally did! The doctor took out his adenoids and tonsils and since then we have no more problems. It has brought much peace and harmony to our sleeping habits and he feels rested now. I have heard of people doing the studies and being placed on a machine to help them breathe better at night and that brought some help. keep us posted as to the outcome for you hubby if you would please. Hope all goes well!