How will you know if your pet is not a crossed breed shih tzu?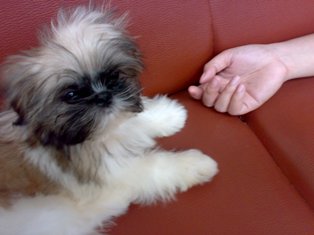 Philippines
January 30, 2009 10:15am CST
Now a days shih tzu is the MOST favorite toy dog and because of it's high demand some breeders tend to crossed breed their dogs to shih tzu...so, how can you say that your puppy/dog is a pure breed shih tzu?:) It's nice if you can add photos in our discussion:)
1 response

• United States
31 Jan 09
I do not have one of these adorable dogs but wish I did. However, to know if you have a purebred dog you would have to have the papers with it stating its pedigree. Without that you cannot be sure. If they lie about the pedigree then I am sure there are fines involved. Of course if you want the papers, you will pay higher price than you would for one without papers.