IN LOVE WITH UR TEACHER!!!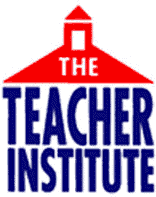 India
November 9, 2006 11:26am CST
hav u ever fallen in luv with ur teacher?????well i thnk everyone of us has fallen in luv with our teachers....sumtime in our life.... i xperiencd it in clas 6th....wen i fell in luv with my maths teacher....n i scord 92 in it.... so anybudy here fallen in luv with ur teacher?
6 responses

• United States
9 Nov 06
nope, sorry. i've never been in love with one of my teachers. the thought is just disgusting to me, assuming you aren't speaking of college when you say school.

• India
9 Nov 06
y do u thnk the thot is disgusting ????? luv can happen anytime...anywhere !!!! dun u thnk so ??

• Philippines
29 Jul 07
I once liked a teacher but never came to a point that I have considered it being in love. I just admired him that's all. ;)


• India
9 Nov 06
NO, I NEVER FALL IN LUV WITH MY TEACHER BUT ONE OF MY TEACHER FALLEN LUV WYTH ME. HE IS MY COMPUTER TEACHER AND WE PASSED GREAT TIME WITH EACH OTHER.