Do you read movie reviews?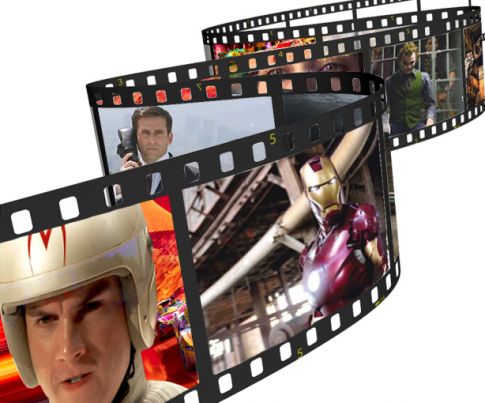 Latvia
February 2, 2009 8:14am CST
Do you usually agree with the reviewers' opinions? Me personally avoid movie experts reviews about movies because their opinion usually ruin mine. I don't know how it'' in other countries but here we have 3-5 movies reviewers and if I read one newspaper there are maximum two reviewers opinions of each movie. I don't think two people can be objective about all movies and write their strict estimation: "yes, a good movie" or "no, wasn't good at all".
4 responses

• Brazil
2 Feb 09
I believe their opinions are based on a technical vision of the movie. They see the quality of video, sound, special effects and others. They don't give a opinion based on the movie but all movies. I prefer to read books before say if the movie is good or not. For example, i read Twilight before watch the movie. The movie was really bad... he don't follow the way stephenie meyer wrote the book. Marley & Me is really good movie and book. He follow each word, each letter the author write.. Regards from Brazil, Scorpionok. sry the bad english xD

• Romania
2 Feb 09
i usually search for movies on imdb.com i see how is rated (how many votes it has and the grade) sometimes i read the first opinion of a person who saw the movie) i don't read critics reviews, because sometimes if a critic rates the movie as beeing bad maybe i like it or vice versa

• United States
2 Feb 09
I find I often disagree with the professional movie critics. I'm not really sure what they're looking for in a movie but there have been probably hundreds if not thousands of movies through the years that have been badly panned by the critics that I've immensely enjoyed. On the other hand there have been many highly acclaimed movies that I've walked out on or shut off before they've finished playing. To answer your question, yes, I'll read movie reviews from time to time but I rarely base my decision on whether to see a movie or not totally on what the critics say. If a movie gets really fantastic reviews PLUS has a good cast PLUS looks or sounds interesting to me it may sway my opinion a bit but if a movie stars one of my favorite actors and looks interesting I'll go see it or watch it despite what the critics say. Annie

• Ireland
2 Feb 09
I do sometimes read movie reviews online for new movies that I am interested in but I dont often take too much notice of them. Sometimes critics has slammed movies which I haved loved, so you cant always go by the critics review. Movies are all down to personal taste.