who say ghost does'nt exist?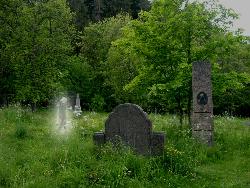 India
November 9, 2006 12:10pm CST
4 responses

•
9 Nov 06
That picture is spooky - excuse the pun. I saw a ghost when I was younger, it was in the hallway and was green and hovering. I managed to eventually get a scream out and my mother came to take me to her bed and she had to drag me as I could still see it and she walked right through it, but when I went through it, my legs gave way and it went ice cold! Never slept with the bedroom door open since!

• United States
9 Nov 06
is that a real picture.If there is GOD then there is ghost

• India
9 Nov 06
If you belive god also believe ghost. If you don't believe god you can say ghost doesn't exist.