Have you ever used a telescope?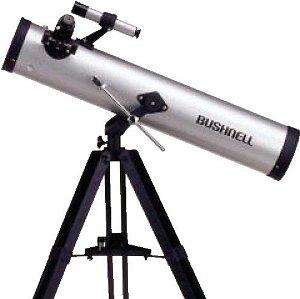 Latvia
February 4, 2009 7:25am CST
From the early days I have dreamed of owning a telescope. I wished I climb up to a tower and see the stars. The place I lived when I was little was out of big cities and sky were really clear and full of stars at nights. Me and my boyfriend wish that we get a telescope as a gift for our wedding day!
4 responses

• United States
16 Apr 09
Hi, Lindery! If I did, I may have used one in school when I was very young. But, I never personally had my own telescope. I have wanted one, but never could afford to get one. Or maybe, my parents, didn't try to get me one. It would be great to see stars that are far away. I believe that it would be very neat to witness this!


• Germany
16 Apr 09
Actually just like you , I was always trying to make a telescope. I never thought about buying it , that was out of reach. While surfing the net I found some useful sites with lots of information about how to make telescope. After a long period of hardwork I made my own 4.5" reflactive telescope last year. ok, it did not give me quality, (I dont know the real quality because I never used any other than my own telescope.) but I always fill very proud while wathcing through my own made telescope.


• United States
4 Feb 09
i always wanted but i grew up in the mountains of north jersey,and yes jersey has mt.'s n.e.corner anyway there were to many trees so i went the other way i bought a microscope and started taking water from streams and lakes and their they were little squirmy things, they amazed me so i continued with that **** until *** i moved to florida, not a mole hill in site so i'm thinking i ''m gonna get me one and take it to the beach at nite. i checked a few out and their not really to expensive so i'm going to start at medium strength and work my way up. now i'm wondering if and don't laugh,with those observatory telescopes, can they be used during the day ? are they that strong they will go past the daylight ?