wowwwwww! ..mylotters did u know mylot helps direct traffic to you?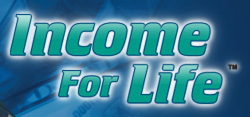 Canada
February 8, 2009 9:29am CST
I'm trying to spice up my profile with not much luck..hehehe well I'm 65 so I wasn't born in the computor age and am doing my best. So while trying to do something with it..I saw under my name my website address..so I clicked on it by curiosity and wowowo there it was. I wanted to edit the name to my website name MJWINNERSCIRCLE but with no such luck hahaha..oh well, I will get around to it. I had help to find where to send referrals because I want my downline to register here also..so pay back MYLOT for helping my buisness as it is the right thing to do..helping each other having a eternal guaranteed cash flow. I have no problem with the recession as am earning cash from home through my website and so easy to do. Hey check it out and give me a feedback..go to my profile and click on my WEBSITE...
1 response

• United States
8 Feb 09
hello dancingredfeather aren't computers awesome? lol and i think that you are doing a fabulous job of getting your profile fixed up around here at Mylot and i also liked your website. and i am glad to hear that you haven't been affected by the recession. my family and i have been affected by the recession. my hubby is a delivery driver for a local company here in town, and the business has slowed down to almost a crawl. i work a part-time job when i have work to do, i usually work six hours a day when i have the work, then i also make some money online. i have been trying to be very active here at Mylot lately. and i have noticed that my Mylot earnings are increasing with each day and i cannot wait to see what my end amount here at Mylot is going to be at the end of the month. keep those new discussions coming! take care and have a beautiful afternoon.