do you believe in withcraft?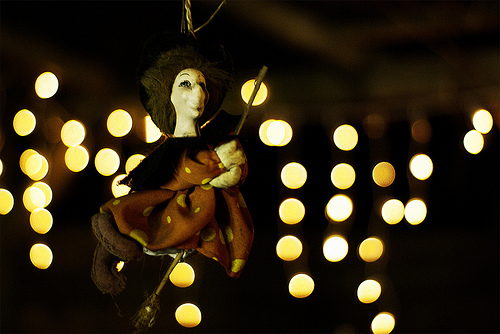 Philippines
February 8, 2009 9:29pm CST
my classmate in college died yesterday. she was a mistress and had kids with that married man. last january, she was confined for 2 weeks in a hospital and the doctors could not diagnose her condition. so she went out of the hospital. when she reached her place, she collapsed. so she was brought to another hospital and right then she had coma for 2 weeks. yesterday she died with unknown cause of death. others say, she might have been witch crafted. do you agree?
2 responses


• Philippines
13 Feb 09
she was confined to two top hospitals here in our place so it would be unlikely the doctors can not offer their diagnosis. :-( thanks for your reply. :-)

• Philippines
13 Feb 09
You have so much faith in doctors :D I've seen doctors who claim to have known what's wrong with the patient but have been proven that they were wrong, so I wouldn't have a hard time thinking that doctors who can't offer answers may lack the knowledge and the experience to get the right diagnosis. I've also watched a lot of House, and aside from Dr. House, there are countless of strange cases that other doctors couldn't solve. What did your friend experience when she got sick and was hospitalized the first time?