Improve the world or appreciate the world?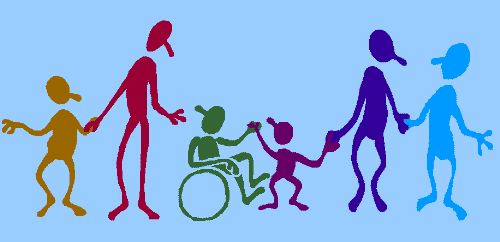 Latvia
February 11, 2009 6:15am CST
Are we that powerful to be able to improve the world? Maybe it's only possible if we do it all together,not one by one? I think for a person, for an individual much bigger fun is to appreciate the world, enjoy your time on the earth and don't stress about global things. But then again, nothing will improve if we all think this way. It is more worthwhile and satisfying to improve the world or appreciate the world?
6 responses

• Philippines
16 Feb 09
I actually think that improving the world is a bigger fun but at the same time a bigger challenge. People don't have the time to organize themselves to do something worthwhile for our environment because we're all too busy trying to earn a living. But when people do break free from their superficial obligations and gather to make a change - witnessing their efforts flourish into results gives us more pride as catalysts of change and not merely spectators :) Thanks for the response on my discussion!

• United States
15 Feb 09
I think we need both. You don't care about what you don't appreciate and if you don't care why improve anything? Appreciate the good and beautiful where every you find it. Improve what you can because you can, and band together to improve what you cannot improve alone. That's the way I see it.


• Philippines
11 Feb 09
Well i think it is important that you yourself can make a big difference to the world. You can start from your own community by clean and green thing campaign but most importantly is to share the Gospel of Christ to the world. Don't be like the world like today because it gets so evil and evil everyday. If you love the world, the love of the Father is not in you as it says in 1 John 2:15.

• Lithuania
11 Feb 09
Well, there is one thing Albert Einstein had said: The world we have create is a product of our thinking; it cannot be changed without changing our thinking. If appreciation of the world as it is will be thought of as the only way of getting satisfaction in life, it will be getting only worse. Today, many argue that the money/donations spent on animal/pet care service should be spent on help for starving or ill people. If you could donate a great sum of money, who would you choose? People or animals? There is no right answer untill we change the way we think! We are responsible for intruding in wild environment, for changing and destroying it. Aren't we responsible for injured animals as well?.. We could stop polluting the environment, then there will be enough money to help poor people. Isn't that right and simple? So, if a person seeks to live in harmony with nature, other people and the world itself, he is already improving the world. And, moreover, he feels great about it.

• India
11 Feb 09
we have to appreciate the world...its quite difficult for single one to improve the world...the world will improve by its own when we improve ourselves...this is the fact of the world...we have to improve our standards of living...for that we have to work hard..by hard work we will grow, from our growth , people will grow, from people growth, the world will grow by itself..

• Australia
11 Feb 09
I think parts of the world need improving, like the parts where there is war, or famine, no one should ne starving, I think the whole world could work together to make sure everyone in the world has things to appreciate after all we only have one life as far as we know...