Do you belive in live in relationships?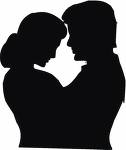 India
February 13, 2009 6:36am CST
Well i don`t know the whole idea of live in relatioships i mean you do everthing same as you do in a marriage but still people opt for live in relationship. Everyone says that you don`t have to compromise in a live in relationship i don`t quite agree with it i mean you are in a relaionship you live under one roof and still you say tha we don`t compromise it`s i m possible.....
No responses