What's a number of your sun cream's SPF?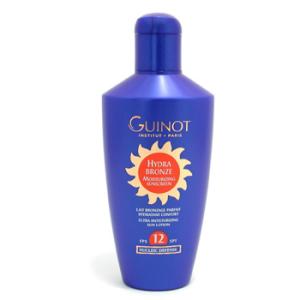 Latvia
February 17, 2009 9:32am CST
Did you know that these days it's recommended to use sun creams with higher SPF (sun protection factor)? The SPF tells you the amount of protection the sun cream gives against UVB radiation. I have heard that Factor 15 creams are the best to choose because creams with higher SPF are only marketing subjects, they don't actually do their job. I am using sun creams with SPF 8 the most, my skin is pretty brown and I never get sunburned after having a suntan. I know that SPF 8 might not be enough to protect my skin from radiation but I don't really get the sun that often so I don't hide from it with super sun creams.
1 response

• United States
17 Feb 09
I used to rarely use Sunscreen. And when I did, it was very low. About what you use Lindery. However, my Mediterranean Auntie with naturally dark skin came down with skin cancer. I learned the lesson without the pain. I now use only SPF broad spectrum 35+. Even using this, I still get very dark whether I am or am not tanning.