Have you seen CAMELS SPITTING??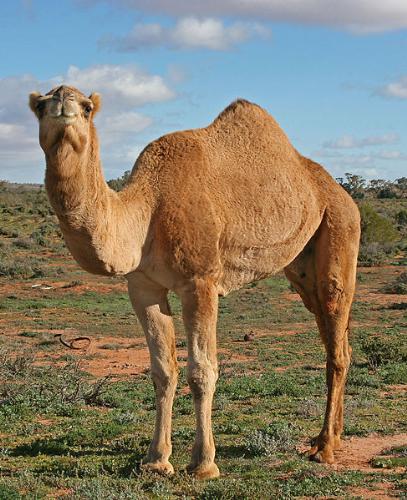 Latvia
February 19, 2009 9:58am CST
People say that camels spit. I have never seen it with my own eyes. I only have seen camels in the zoo for 5-6 times in my life but never seen them spitting. What makes them spit and do they actually do it similar to us - human beings?
3 responses

• Israel
24 Feb 09
I've seen it. I try to keep away from their faces. I don't want to get spit on. Actually I keep away from camels period. I have no need to go near them. I saw a heard of bout 30 last week. There was one really young baby in the heard. They are nice from a distance.

• United States
20 Feb 09
Yes camels spit. One summer we visited a zoo and came upon the camels. We walked up to the cage, and the camel came over to us, and proceeded to go through the motions of congering spit, and spit it at my friend. Needless to say we were shocked and proceeded to get as far away as we could. Once we did, we observed the camel had moved away from the fence. So, we strolled on over again. The camel saw us, turned and headed toward us again congering the spit. So, we headed in the other direction. We did this another two times or so, and each time the camel did the same thing. I'm guessing the camel just didn't like my friend for some reason.

• United States
19 Feb 09
I have never actually seen a camel spit, but I believe that they expel stomach contents that are not digested yet. They are kind of like cows who chew their cud...I believe, someone correct me if I am wrong. But, my father used to work in a zoo, and one day got trapped on a fence by some very angry female buffalo. He could not simply shimmey down to the end of the fence to get away because of Clyde the camel was waiting for him. LOL! Clyde was a notorious spitter. So my dad sat there until a wee little old lady came by and he called for her to round him up some help! I used to love his zoo stories!