White or Dark Chocolate? Which one do you prefer?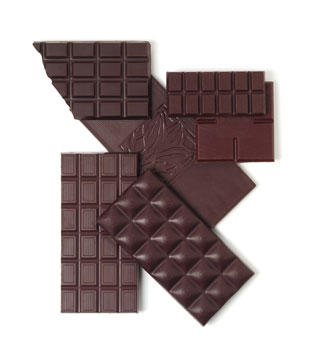 Latvia
February 20, 2009 7:52am CST
I like dark chocolate more than white. I adore melted chocolate with fresh strawberries! The best is dark chocolate with nuts in it. Did you know that
Dark Chocolate Is Healthy Chocolate
?! Dark chocolate -- not white chocolate -- lowers high blood pressure. But you have to balance the extra calories by eating less of other things. Dark chocolate -- but not milk chocolate or dark chocolate eaten with milk -- is a potent antioxidant. So, let's treat ourselves with some CHOCOLATE!

4 responses


• Ireland
20 Feb 09
The higher the cocoa content the healthier the chocolate. Dark chocolate is the healthiest, followed by white chocolate, and then milk chocolate. White chocolate is missing some kind of colour pigment that makes milk chocolate brown. I'm not sure what it is, but it's bad for you.... I like white chocoltate better anyway, you can eat kilos of it and not get sick of it!!


• Philippines
20 Feb 09
I used to be a "voracious" chocolate eater. I ate any chocolate before. When i got sick and my tonsils got inflamed, part of me was lost. I was not able to eat chocolate again. Lately, I did eat chocolates and omg, I got sick again. Sorry, no chocolates for me anymore.