Do you read Comic Books?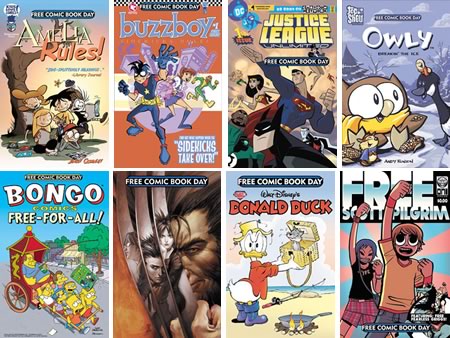 Latvia
February 20, 2009 8:23am CST
Few days ago I bought a comic book for my little niece. She chose a book about princesses as she is at the age of having a big interest on this topic. She is 4,5 years old. It made think that I didn't really enjoy comics when I was a kid. I never found them funny or interesting to read. But maybe the problem was that we didn't have lots of choices in comic books as I live in ex soviet union country! What comic books do (or did) you like the most?
5 responses

• Dallas, Texas
30 Jul 16
An Ex-Soviet country eh? I had no idea Latvia was one of them...(I'm an ignorant American, you see... :p) But man what were comics limited to back then? Surely you had something fun or silly to read? And how were there no Soviet Born Super----Never mind....-_-


• Philippines
21 Feb 09
hello lindery, Yes I do read comic books. 5 years ago, I still collect comic book. it is called W.I.T.C.H. I am not sure if it is sold internationally. But I really like reading it. I think I collected until book 25 of it. Until i got married. But I am still considering of buying it again.

happy posting

• India
20 Feb 09
Yes I did read lots and lots and lots of comics in the childhood it was fun reading comics , an exciting experience comics used to make me feel happy , the cartton type characters , good funny pictures and stories wow it was a complete fun I still remember all as if it is the incident of yesterday ha ha ha ha lol .......


• United States
20 Feb 09
I remember reading comic books when I was little, but I don't do much reading nowadays. I remember reading Popeye, Yosemite Sam and Bugs Bunny, Archie, Dennis the Menace and Richie Rich. I remember losing a Popeye or Bugs Bunny Comic book when I was little and I thought it fell behind the bleachers at school. I never did find it again. I was so bummed.