I dated Barbara Streisand in 1983.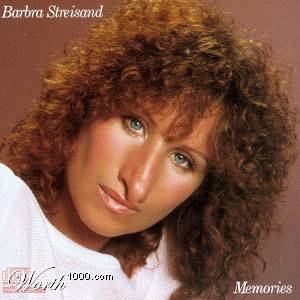 February 21, 2009 6:47pm CST
I took her for a prawn cocktail and a pint of lager in the Shetland islands during her 'Islands no one cares about' tour of 83'. Everything was going fantasticly well until we got back to her tent and i discovered she was Barry Manilow in disguise. Can you tell me one lie about yourself? feel free to be as entertaining as possible.
5 responses



• Canada
25 Feb 09
Hi, I am a 22 year old male born in 1952!...I have never heard of mylot and would not want to join as I hear the people are all one brick short of a load.( oops I was supposed to lie!)

... Oh and what I really meant to tell you was this, it wasnt barbara streisandn or barry manilow...It was me!!!...


• Philippines
22 Feb 09
wahahaha!this is a very interesting discussion. Well, half past year today, I was walking in a beautiful landmark my maternal grandparents used to brag about, it was a spectacular ancient fortress cloak in chalk cliff where my ancestors used to dine with the amiable George V, then while passing at the ornamental "Long Walk", south of the castle, a tall, dashing Prince approached me and smiled, we sitted in one bench of the garden, his grin was very familiar and introduced himself as "wombat", "Prince William!" I screeched heavily!

• United States
31 Mar 09
I am a hot model that would love to take you to dinner. How's that? I am also extremely rich and drive 5 Lexus vehicles all from 2010. Is that lie big enough or should I add a little more? LOL!!

• United States
31 Mar 09
Hi, xboxboy! That is kind of a shock there!

I wonder how that guy pulled it off. The only lie that I tell about myself is that, when I am nice to someone, I really am being this way, to keep the peace. I don't normally tell people my REAL feeligs for them.