What's the craziest thing you've done for love?:)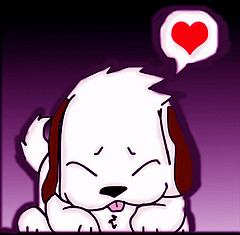 Philippines
1 response

• United States
22 Feb 09
I drove 1,400 miles at least once a week every week (and sometimes twice in a week) for three months just to see the man I loved for a few hours. It always took more in driving time then the time I had to actually spend with him. We married, had a kid, and later divorced but it was worth it.


• Philippines
24 Feb 09
aww.. i dont know if its a happy love story after all, but atleast you both enjoyed having each other.. and once in a lifetime romantic experience. nice, you've got married and had kids, but the saddest part it wasn't him who destined to be with you forever. But, but, but, life is not yet end. maybe one day he'll come back longing for your love.. :)

• United States
24 Feb 09
Thanks for the sentiments, but I'm not the least bit sad about it. I divorced him almost 20 years ago. He's happy with the wife his has now and I wish them well.