Does anyone have multi-room computer speakers?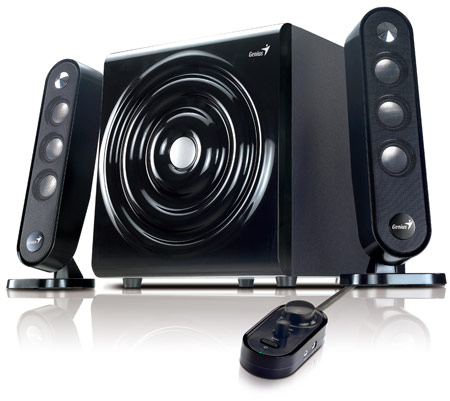 February 23, 2009 3:36pm CST
I want to get a set of speakers that will play music from my computer in other rooms as well as the room my computer is in. I've found it very hard to find exactly what I want but I have found some, they are very expensive the cheapest I could find were nearly £50. I just wanted to know if anyone else has them and could suggest a good brand that are not too pricy.
3 responses

•
24 Feb 09
I saw some in Comet the other day, but I can't for the life of me remember how much they were. Comet do have an online store though, so maybe you could find them on there? That's the only suggestion I have I'm afraid. Brightest Blessings and good luck in your search, my friend.

•
24 Feb 09
Thanks for the tip, the cheapest I've found so far are on maplins website.

• United States
6 May 09
My husband wired mine up to house speakers. Now all I need for him to do is find me some moisture proof Boze boat speakers that he can wire up in the bathroom so I can rock in the mornings while getting ready for work. The radio I have in there totally sux!!

•
6 May 09
My living room is a long way away from the room my computer is in so it isn't practical for me to that, I need to find a wireless set that are reasonably priced.

•
5 May 09
Hm wish I could help but I wouldn't know to be honest. I guess they will be expensive - you are best off going to a shop which specialises in sound systems to get the best advice about this. It's a great idea though, sometimes I find myself blasting the music up real high just because I want to hear it in the other room!

•
5 May 09
I do that too, my ipod dock I have in the living room has just stopped working too so I'll have to sort something out.