get paid from free sign up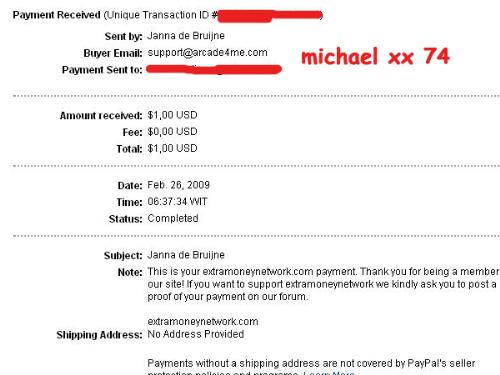 Cliffside Park, New Jersey
February 26, 2009 8:07pm CST
yesterday I got my second payment from international offer site. I does sign up and free register at any site then we paste the email confirmation to submit the finish offer. also in that site have paid to click section, so I can earn from click ads. What my lotters also members on that site? How much you get paid till now? I'm new member on there,I joined since one month ago I know the site from my lot member too.
4 responses

• Canada
27 Feb 09
WELCOME MICHAEL..well, I have found the pearl of online business..i had another sign-up. A friend came over to view the video and signed up. I have 30 in a month..at 1$ a pop that is great and the others are doing the same..so my commission is going to be preeeeety good. I love it and my friends too because we can make bonus' at 100$ and more on a weekly basis. If you would like to view it go www.freedom.ws/mjwinnerscircle it is absolutely great. I have a restaurant owner tomorrow to go and visit as he was telling me he wanted a web site but it was costing him 3000$ I said..I will show you how to get one at 10$ and also make money with it..he said..greeeeeeeeat and we started already to decide what he was going to put in it. It is so easy to do and so much fun...

• Cliffside Park, New Jersey
27 Feb 09
make $100 just a weeks ? WOW .. That's a great ! I'm very interested,I will check your link. Thanks for your info

• Canada
27 Feb 09
check it out then I will tell you how you can make 100$ a week and more..

• Philippines
27 Feb 09
huh? You get paid from that site hmmmm... where's your link? I'm quite interested.

• Cliffside Park, New Jersey
27 Feb 09
you can find the link in my site profile ( under my nick name ) I told you the site is legit and can be trusted. Good Luck !

• Kuta, Indonesia
27 Feb 09
Congratulations friend! I hope you enjoy with your earning