AMD or INTEL Processor: Drop you comment here!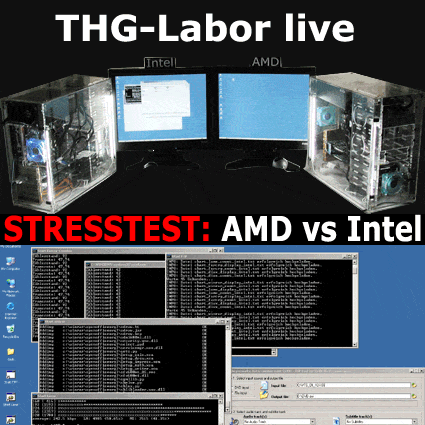 Malaysia
March 3, 2009 1:28pm CST
Well In the world Of computer we have two giant CPU(Proceesor) maker AMD and Intel. So which Proceesor/CPU do you prefer?I prefer AMD because. -Far Price -3D performance really good. -Easily overclocked to get better performance vs money!What do you think
4 responses

• India
4 Mar 09
Offcourse INTEL. Intel processor always uses easy ways. INTEL parts you get every where if you got any problem. I always recommended the INTEL Processor for Computer use.

• Singapore
4 Mar 09
I'm not too good in computers and i dun really know the difference between the two processors.. lol =D All i know is that, i'm using intel at the moment, and i guess i have used AMD before too.. haha =D BUt it does not really matter to me as long as my computer is working fine for me, and it's able to last, then i wont really care much for, INtel or AMD.. lol =D


• United States
11 Mar 09
LOL eggpoy are you serious? AMD processors are better when compared to Intel processors? Check out the i7 sometime. In terms of price Intel can get on the pricey side, but if you want the fastest processor out there in the market you turn to Intel. No competition. Absolutely none. You want the people who broke the 3.0 ghz barrier processors first? Intel. You want quad-core? Intel. You want 128-bit processors? It's gonna be Intel. The only thing AMD accomplished before Intel was 64 bit processors.