Cultural Week, now in my univeristy!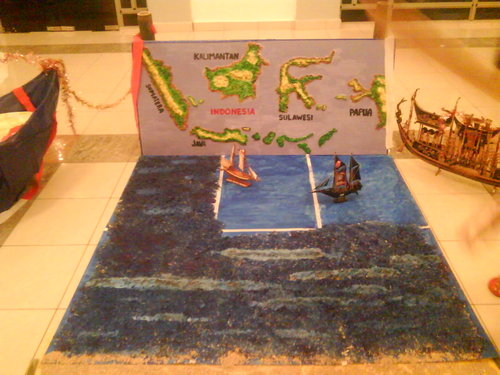 Malaysia
March 8, 2009 7:30pm CST
Hello lotter!How are you today? I'm very fine. Today is public holiday in Malaysia, we celebrate the birhtday of Prophet Muhammad or we called "Maulidurrasul". Ok, what I want to write here is a cultural week in my university. Wow, it is so wonderful to visit booths from around 30 countries around the world here! There are some booths from Segal, Kenya, Guinea, Myanmar, Vietnam, Malaysia, Singapore, China, Palestine, Iraq, Turkey, ect. All of them show the unique of their country. At night, we have some special dance and performance from those countries. From my country, we have some traditional Batik, Wayang (puppets), money, ect. We also make a map of our country:D. At night, we perform Kecak Dance from Bali Island. Well, I enjoy this moment because I can see many cultures from my friend's country. Each of them has unique culture and I appreciate it. If you want to enjoy it, you must see the pictures and come to my university, hehehe.
2 responses

• Indonesia
9 Mar 09
It would be wonderful to experience your cultural week. From the ones that you wrote, we will able to see diverse cultures from many countries. It also represent majority of the continents, from Africa, Europe, and Asia. If I have time I would like to give a visit but currently it is not possible due to time and money lol :D.

• United States
9 Mar 09
Pretty nice for your university to host such a special day of the week. Long ago, the university I studied at also hosting the same sort of cultural week. We do have many different cultures in the states here. We could experience the difference between each other, and share our thoughts, our religion, and our different opinion toward this country which house us all. Great achievement, way to go.