Britney Spears Lipsyncing all the time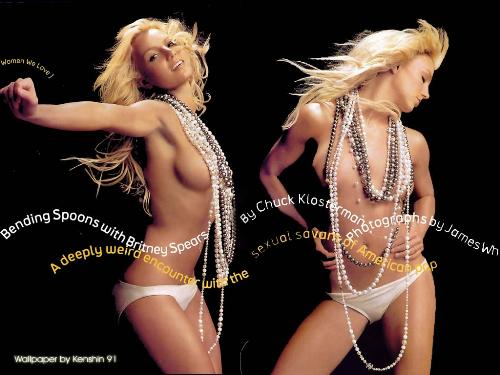 March 10, 2009 11:41am CST
Awhile ago while I'm heading to my school .. I heard in a radio station what's the real voice of Britney Spears while Lip syncing in a concert.. and it was really awful...as in... She can't even sing very well... But I don't have against Britney.. it just that a lot of people spending their money to hear her fake voice.. I'm very sad for her.. She changed soo much.. I missed her old days when she was singing someday.. etc...
2 responses


•
10 Mar 09
Thanks for the comment!~.. Well alot of singers these days lip syncing like Britney.. I'm talking about her concert.. When you heard her voice there.. you will really can't believe that that is Britney singing in real...You can hear in her songs that it is very edited... But I do like her concerts ..full of energy.. I'm just disappointed w/ her singing now than before...

• United States
10 Mar 09
Well of course, even I would sing bad if I would have to dance around like that. You have to. Otherwise all you'd hear be moans and hard breathing :P And her voice did go downhill. But it isn't that edited actually. One thing I've learned in the studio is that if the voice is bad to begin with it's impossible to make great :)

• United States
10 Mar 09
Oh poor Brittney! I acctually really like her songs, but I was unaware that she always lipsynched in concert. It really doesn't surprise me, but it's sad that people pay good money to see her sing, and what they get is her dancing instead! I would probably not go to that show. I once saw Madonna preform live a really long time ago, and she was singing and dancing her BUTT off, so that is who I think Brit should model herself after. The shame of it is that people go to see Brit preform not always because they even like her or her music, but because they just want to see if she is the train-wreck in real life that you always see on TV. I think the press should just leave the poor girl alone.