gifts u can give for free!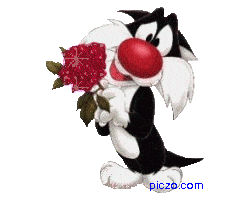 Canada
March 13, 2009 1:47pm CST
1. Gift of Gratitude 2. Gift of Laughter 3. Gift of a Written note 4. Gift of a Compliment 5. Gift of a Favor 6. Gift of a Cheerful Disposition 7. Gift of Solitude 8. Gift of a Helping Hand

All of these gifts are free but are greatly appreciated by the one who receives it.

What*Free* gifts do you have to give to others?
3 responses

• Canada
13 Mar 09
i have a few more to add to your list (hope you dont mind!) my dad passed away just over a month ago and my mom's church family have been quite nice in calling her fairly often on the phone to see how she is doing. also, the gift of a hug and the gift of a smile too.

• Canada
13 Mar 09

Of course I don't mind..I do ask

What gifts do you have..

• Canada
13 Mar 09

I'm so sorry that your dad passed away..but one good thing..is that he will ressurect and be with you again.

• United States
13 Mar 09
all very simple but meaning full gifts.

• Canada
13 Mar 09

Actually life is simple..it's humans that complicat it. 1.Gift of reasoning 2.Gift of thinking 3.Gift of logic 4.Gift of desire 5.Gift of vison 6.Gift of listenig 7.Gift of caring 8.Gift of of the heart

• Canada
13 Mar 09
Gift of a mother's love is the most important one for me