For the photographers! What are your favorite places to take pictures at?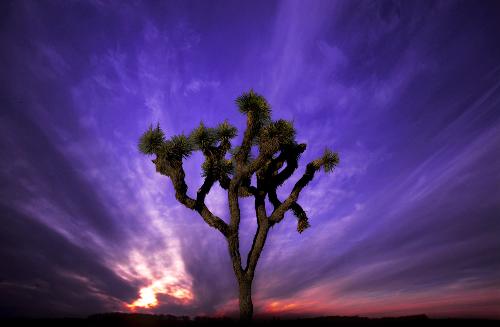 United States
March 14, 2009 9:12pm CST
I have traveled around in the military and there are many places I enjoy taking pictures at. I am originally from Texas so I still go back and I love the country pastures in the area out there. Their is a lot of farm land with farm animals to cover. Then I was stationed in California for a while before I ended up here in North Carolina. Twentynine Pams has a lot of desert and lovely places such as Joshua Tree National Park. Also I think Joshua trees are beautiful for pictures. Barker Dam is also a lovely place to go in Joshua Tree National Park. Indian Cove out by Twentynine Palms has a lot of rocks that make for some nice photographs. The mission at San Juan Capistrano is beautiful. I think that is one of my favorite places for pictures. It has a lot of history as well as some beautiful plant life. I also have enjoyed many of the beaches in CA. Some other great places for photography is Sea World, Disney Land, and Six Flags. I love driving through Arizona! I think a lot of great photos just driving on the road from state to state just snapping shots out the window! I think nature makes for some wonderful art. What are some of your favorite places to take at? I attached a photo I took at Joshua Tree National Park!
2 responses

• India
15 Mar 09
Hi friend, I am habbit of taking photos.I like to take a good pictures and a beautiful places. I have taken a picture below is one of the most famous mountain in india. Its a beautiful mountain cool place to me i like it this place and my favorite place also.

• United States
15 Mar 09
Hi! It is nice to meet other people who love taking pictures also. I have never been to India but if I am ever there I will look up some of the mountains over there. They sound beautiful. Thanks for sharing!

• United States
15 Mar 09
Hi hustonphotography, The photo you took is just amazing ! The colors in the back groud are awesome ! Living in the Yucatan , Mexico there are so many chances to take beautiful photos . From beautiful Hacienda's , Cenote's,and the Ruins The nature here is beautiful ! I think living by the ocean my favoite thing to take pictures of are the sunsets ,they can be breath taking ! and I love taking pictures of fishing boats. Here it's a good idea to carry a camera with you everywhere you go . You never know what you will see around the corner thats different and beautiful .

• United States
15 Mar 09
Since I got into photography I have not been to Mexico but I do love taking picture of sunsets. Some of the sunsets here in NC have been amazing. Thanks for the comments on my picture and I try to take my camera with me very where. I have a Sony Alpha A700 DSLR and I love it. One day I will upgrade higher. I have a Sony Alpha A100 DSLR then my hubby got me the 700 for Valentine's Day. I agree that some of the best pictures are things you just happen to catch because you have your camera at just the right place at the right time.