i'm baking a choco, cherry, cinammon, cake...yummmmy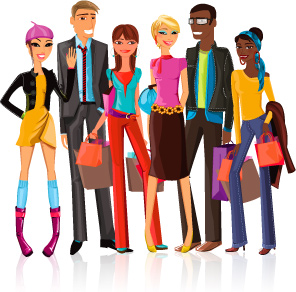 Canada
March 15, 2009 12:57pm CST

I thought that after my pedicure I would treat myself to a great chocolate cake..I added cherries and cinnamen..then I sprinkled cinammon on top..now it's in the oven and it is just smelling great.

Anyone want a piece?

Do you add other things in a cake? What's your favorite
5 responses

• United States
15 Mar 09
hello dancingredfeather yum, on the chocolate cake, i can smell it all the way at my house this afternoon.

would you please e-mail me a piece of that chocolate cake? lol and i add things like chocolate chips, chopped nuts and also cherries to my cake batters. and i guess that i would have to say that my favorite kind of cake would have to be a pineapple upside down cake. they are delicious. i also like carrot cake and of course birthday cake. lol and i guess that i haven't ever tried putting cinnamon on chocolate cake, but i do like the taste of cinnamon thou. i like cinnamon rolls and anything that has cinnamon on it. i like to make cinnamon toast, it is delicious. enjoy your chocolate cake! take care and have a beautiful afternoon.

• Canada
15 Mar 09

soon as it's ready..I will e-mail you a piece..better still I will use my Star Trek Teleporter


• Canada
15 Mar 09

I'll even teleport myself..

and we can enjoy it together..

• Philippines
19 Mar 09
I would love that, thanks

Too bad, I live so far away


• Canada
19 Mar 09

HEY..I will send my jet to get all of you and we could have a JET CHOCO PARTY..


• United States
16 Mar 09
I dont bake very much, but as my kids get older I think I will get more into it, but that cake sounds great!! I would love a piece thank you...LOL I may have to look up a few recipes and maybe bake something...I just got my grandma's mixer stand....she passed away last summer and I got to get her mixer... so I think I will start using it!! enjoy your cake!!

• Canada
16 Mar 09

I sure have been enjoying my cake..I pour maple syrup on it and boy is it ever delicious. Great idea..let me know when you do bake and keep me a piece

Enjoy too..am telporting you apiece lol

• United States
15 Mar 09
That sounds great! I am a huge lover of cake, I love almost any kind. I am a pretty big fan of yellowcake, as boring as that is. I bake cakes and cupcakes on a weekly basis. What kind of frosting do you plan on using for your cake, if any?

• Canada
15 Mar 09

Chocolate and peanut butter frosting.put colored little sparkles..on them..yummmy