Do you like ORANGES?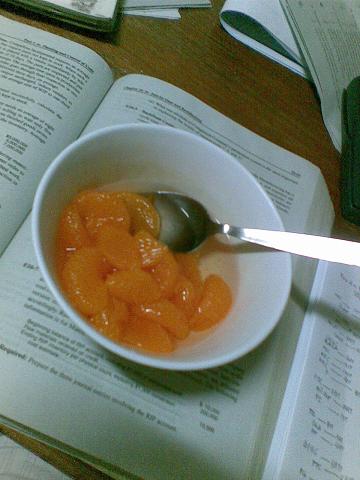 Philippines
March 16, 2009 3:17am CST
Since I was a kid, oranges have always been my favorite fruit. My parents would never fail to buy me oranges when they go to the supermarket. I even prefer orange flavor candies and drinks over others. I even like the color orange. Oranges are indeed my favorite and not to mention, they contain a lot of vitamin C too. How about you? Do you like oranges too?
9 responses


• Philippines
17 Mar 09
I think so. But you have to eat something heavy first before eating many oranges because they do contain a lot of vitamin c. And yes they are acidic.


• Philippines
17 Mar 09
I agree with you friend! They are really tasty! I just love them. =)

• Philippines
12 Apr 10
Well, I used to always crave for oranges. There was actually a time when oranges became my favorite fruit, but right now, I'm really so into watermelons. But I still love eating oranges. I craved for oranges everyday and just like you, my parents always buy me oranges too.




• United States
16 Mar 09
i do like a good orange but they aren't my favorite fruit. they are very good for you & i should eat more.i like alot of different fruits.


• China
16 Mar 09
Certainly,it can be said that orange is my second favorite fruit.the first is watermelon.Just like you have said,oranges contain many vitamin c.It make our skin better and turn white.I enjoy drinking juice made of oranges.