JUNK MAIL Even though I try to unsubscribe from the list I still get Junk Mail?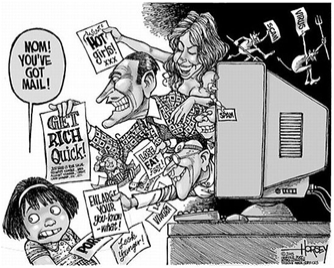 United States
March 16, 2009 10:55am CST
When you received junk mail do you unsubscribe from the companies mailing list so you won't received the email again. I try and do that some times but still get the same email again. Its so frustrating is there any thing that I can do so I can get less junk mail?
5 responses

• Ireland
16 Mar 09
No matter what you do you will always get Spam emails. I would not really advise trying to unsubscribe from any you get. In a way by unsubscribing all you are really doing is verifying you email address which just leads to more Spam. That's what I have found in my experience anyway. The best way is just ignore them or delete them or use a Spam filter on your email account.

• United States
16 Mar 09
thanks so much i didn't know that by unsubscribing leads to more spam


• India
16 Mar 09
Spam is a big problem in today, I advise you to select all the spam mail and report to you mail provider that they are spam mails and they will not enter in your inbox. If they still come they try to create mail filter and push all the spam mail in to the junk folder.

• India
16 Mar 09
Previously I used to receive 50-75 mails today and now after unsubscribing it has been reduced to 10-25 mail a day to my spam mails. But now some of the mails are directly coming o my inbox.(gmail) In think the spam filter of gmail has not been updated. If unsubscribe,they will stop sending them only afetr 10-15 days. After few months again they starts to send. I don't know how to stop them and better change our mail id.This is the best idea,striking in my mind.

• United States
16 Mar 09
I do unsubscribe from the email mailing list. However I do think that it takes sometimes weeks for them to remove you from their lists. If it still persists, I mark it as spam and hope that it's bounced back to them and they don't send it out anymore. I hope this helps...