extra sensory perception...have you developed yours?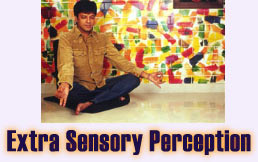 Philippines
March 18, 2009 8:04pm CST
they say that everyone has this gift of extra sensory perception (esp), they say you just have to develope this talent. me, i dont want this talent and i really dont have any intention to use it. however, just last year i felt i have developed this talent since i have experienced witnessing 3 consecutive deaths , deaths of those close to me. 2 of them are very close, my father and grandmother who took care of me of almost my whole life. there are signs when i predict death, first i dream of loosing my tooth, after which a very beautiful butterfly visits me. im afraid of these signs since these signs always as in always have a positive outcome of death. Godbless me
1 response

• United States
19 Mar 09
are these signs accurate to 80% above? It seems pretty superstitious. But you couldn't prevent it yourself anyway. Better luck for you.