how can you know that you are in love.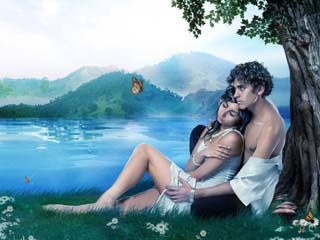 India
March 18, 2009 11:24pm CST
Hi every body good morning i have seen a sweet dreams last night and i am so much excited about that because it was my college friend.We read in same class.She was too helpfu8l to me and i also like it.We have not mate last five years.But i last months we meat just like a lucky chance in a restaurant.We talk a lot about one another and she gave me her phone number.And from than we are talking in phone.But now i feel too lonely without her.And i can see her every time in every palace.Even last night i have seen in my dream it was too romantic. Now i cant guess that am i in love.How can it possible?Please help me.Its a request to yours.Thanks
2 responses

• China
19 Mar 09
Hi, shoveon, you might fall in love with her. From your words, you well communicate with her, if you really love her, pls.do tell her your true feeling, just catch each chance for your future happiness. "All shall be well,Jack shall have Jill"

• United States
19 Mar 09
Hi Shovon, It sounds to me like you could very well be in love :) I could tell I am in love because of feelings I get . Thinking of this person all day . Wondering what the person is doing all the time . Sometimes when you are in love I think your face glows , or shines When it gets harder and harder to say goodbye , even only for a couple of days When you find yourself constantly bringing this person up in conversations with other people When you want to buy little gifts , or do nice things for this person .You get butterflies in your stomach because you are soo excited to see the person. You fall asleep thinking of them, and wake up in the morning thinking of them. Good luck with this new love Shovon, I hope it lasts forever!