How do you celebrate or respect holy week?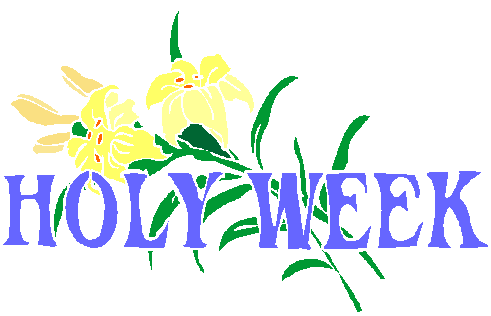 Philippines
March 20, 2009 3:47am CST
What are the things you're doing on the holy week? are you spending a vacation for your family to enjoy? (its the perfect time coz everyone is off on their work) or are you still following the old traditions? or are you just at home, resting and relaxing?
2 responses

• Philippines
21 Mar 09
I plan to enjoy the holy week with both my family and cousins since its only this year that my cousins from Cebu will be visiting us here. And obviously, we also plan to visit the church as we are also quite devoted Christians as a family. Enjoy it to the fullest. Life only comes once! :D

• Philippines
20 Mar 09
well, i spend the holy week with my family and with the church. i am the president of bataan christian youth council and every year we are having a summer camp for the whole churches here in bataan. we always take this opportunity to learn more about the salvation that our Lord offers us. we also take refuge for the things that God had done for us. and i get to have a very nice vacation with my family and relatives. we often go to beach to have fun and talk about our lives. it is very uplifting because i spend the holy week on very important and meaningful things. that is all i can say. thanks for asking! take care and God bless!