are we headed for another Revolutionary War?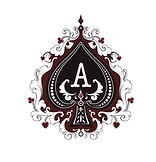 United States
March 20, 2009 4:18pm CST
Here in America I find that there are small things happening to our constitution and no one is paying any attention to them. And then when we all wake up we will see something that is no longer America. What are you thoughts? Are you the kind that pays attention to what is happening? will you be on the front lines of this Revolution? Or are you too concerned with what is happening to your paychecks that you just dont have the time to notice? If there was a revolution would you want to be apart of it or would you sit back and let other people fend your rights as a citizen?
No responses