pickjack what do you think?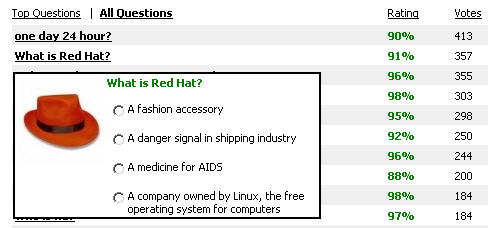 India
March 24, 2009 9:15am CST
Well,I am a user in this site called pickjack.com,I have also earned from there.Not a lot avoiusly but atleast I have got something from the site.They are not fake for sure.But,do not you think they pay very less?Do you know how much they pay per answer given or how much they pay if you create a question?If you know please let me know,this is a genuine site and I want to increase my earnings from this site.
1 response

• Philippines
25 Mar 09
It's nice to know from you both that you have earned money from pickjack. I did sign up for this, too. Just today, I started answering questions. I hope I can maintain my momentum. hehehe At present, I have at least 5 online jobs I maintain. I realized opportunities here online are so many; that, even if they offer only little amount, it's easy to grab the opportunity. The requirements are so easy and working is so fun. If you want to know more about what other sites I've joined, you can check my profile to access my blog. See ya!