Can you login to ciao?

Indonesia
March 26, 2009 9:50pm CST
Hi all mylotters..i have an account on ciao, i havent active there for last 2 days. But this morning when i opened ciao and tried to login, a problem occured..do you have same problem??why i cant login to my account. Some of my friends said that they cannt login too..any info?please tell. Thank you
9 responses


• Philippines
27 Mar 09
I tried that using internet explorer and firefox and i still cannot login..

• Indonesia
9 Apr 09
THIS IS SECRET!!!!!!! YESTERDAY I FOUND A NEW TIPS AND TRICK LOG IN IN CIAO... VISIT MY BLOG www.deniardians.blogspot.com

• United States
27 Mar 09
what is ciao in the first place.

• Japan
27 Mar 09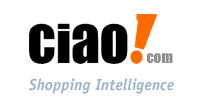 It's a place where you can earn extra cash by writing and rating product reviews. Many have been paid already including me but not it seems today many can't access the site.


• Indonesia
30 Mar 09
Hei... I CAN Login using Backdoor technique. Send me email on : cosaaranada
@gmail
.com I will give you secret way to login at ciao.

• Indonesia
9 Apr 09
i have a great tips for log in in ciao yesterday... visit my blog www.deniardians.blogspot.com

• United States
27 Mar 09
Eh...I had no trouble logging in to ciao. I've been hearing that people were unable to log in but I didn't have that problem at all. I was just on there around 10 minutes ago. Oh, I'm using Opera by the way.

• Indonesia
28 Mar 09
please logout, and login again. so you will have same thing like us. you will cannot login anymore. try it...

• India
1 Apr 09
its more than a week now.. can't login.. was relatively free during the time and thought will write some reviews.. worse, now i have fears of losing my earnings.. will it go caput? please help me.

• Indonesia
28 Mar 09
go to this link, and you will know what is happended with ciao. www.ciao.com/account.php ciao is updating their system.

• Philippines
28 Mar 09
Yes my friend, it has been 2 days since my last login on ciao..There has been something wrong the server. I have observed the most firefox and IE browser are unable to login stating "Bad request,Your browser sent a request that could not be understand? Whats happening to ciao?..I hope the admin can solved this problem as soon as possible..

• United States
27 Mar 09
Me too, I can't log in to ciao since last night. I am receiving "HTTP 400 Bad Request" error whenever I tried to login. I hope this technical problem would end soon. Also, the past fews days I have experienced a glitch in CIAO wherein I am always logged out. I am here in the Philippines by the way and Im using internet explorer as my browser.