Do u go for boating?

India
March 27, 2009 1:30am CST
I live in delhi and we dont have natural lake and we do have a river but there is hardly any water in it except when it rains. But we do have very small artificial lakes in less than half acre of lands ( land is very much at premium in Delhi , population well over 16 million) and we do go for boating in that,, it is usually pedal boats though i would like rowing boats but :(
9 responses

• Philippines
17 Mar 11
Last year when i went to the beach my friend's and i ride to the boat, i dont want to ride bcos i'm not good swimmer i'm afraid it might the boat sink but my best friend convince me to join them, so i closed my eyes when the motor boat started but when my friend told me open your eyes and look at the corals i lost the fear and i enjoying to watched the corals the sea water sooooo clear... after that i told my friends i love to ride in the boat now... now i love to ride in jet ski :)

• Netherlands
28 Mar 11
HI agrim, i am a good swimmer...love to swim and love to go on boating.we are waiting for the summer....than we can go again on the boat!!It's gr8!!too pity tht in Delhi you don't have a decent place to go on boat. than i can say that i'm lucky that we have here in the Netherlands many places where we can go with the boat. But boating is nice though you don't like swimming.


• India
17 Mar 11
Hi asweetie, Yes i know it is very hard to find a decent place in delhi. The artificial ponds ( not lakes) are very small and too crowded and most likely that your paddle boat would always be touching other boats in those small ponds. But yes when whole gang is there it is fun to be there.


• Canada
27 Mar 09
No not really but I would love to go on a boat cruise I think that it would be so wonderful to do that. A friend of mine did and he said it was the best trip he ever had.

• Germany
27 Mar 09
yes this summer we are planning to use our boat.its been along time stanby so i hope tha petrol will come down a bit to enjoy the summer

.

• India
27 Mar 09
Thanks for response Bombshell , i think petrol is already down inmany countries a lot and it can only go up from here , though it didnt come down much in India as it is in govt control and govt has made sure that it remains a $ a liter so the coffers are always full and the politicians have lots of money to play around with.

• Malaysia
27 Mar 09
I have phobia for water. I had a bad experience once when I was nearly drowned while swimming at sea. Since I do not know how to swim properly I was caught in a high tide and was nearly swept by the giant waves. From then on I will never dip my leg in waters and boating is something I don't fancy.

• Philippines
11 Jan 13
I u loved boating,then u must visit Phillippines where i live.Because Phillippines is archipelagic in nature and it consist of 7,100 islands.In liesure time we used motor boats when we go island hopping and snorkelling which is now became very popular for much more exciting experience.Another one is our very own 8.2km longunderground river which flows directly to the sea,one of the seven wonders of nature in the world.Here we used pedal boats to enter into the heavenly karst sorroundings and breathtaking rock formation.

•
15 Dec 12
Yes I do go for boating. There are two natural tanks in my city having population of more than 10 millions, there are two types of boat, - pedal and machine too.

• Philippines
24 Feb 12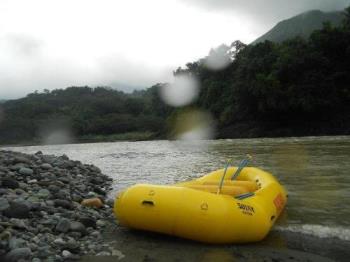 Boating fun but I would enjoy it more if done in natural rivers or lakes. It is one way of enjoying the nature. I would so enjoy looking up at the surrounding lush vegetation and tall mountain sides whenever we go boating. I really do enjoy this activity and would take every opportunity to do this.