do you miss spending time with..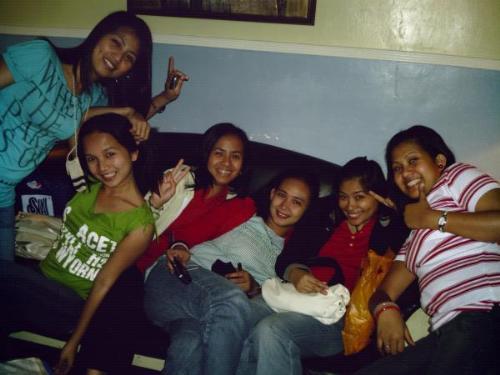 Philippines
March 29, 2009 10:09am CST
Spending time with my friends are always makes me feel better especially if they our your close friends and also both of you know your self. bonding with your friends makes a jokes and sharing there oponion, decision, problems, thoughts,etc. i miss spending my time with them since a long time i can't see them because we far from each other but the communication through phone, ang through email is there. we had lot of memories in past. they care from each other. the time when we had bad times and good times. i had news from there some of them get married but we still the same. friendships are there. i'll plan to surprice them. heheh how about you do you miss spending time with your friends?
2 responses

• Australia
30 Mar 09
After college, we couldn't seem to gather everyone together anymore. Each of us had all gone our separate ways. Some have pursued their careers, some have married, some have gone abroad. We barely even text each other anymore. It's sad how real life sets in after school.

• Philippines
30 Mar 09
Yes, i do miss spending some good time with my friends. I'm temporarily here in Manila for two months now so i never really had the chance to meet them because i'm far away. May next month, hopefully i'll be back in my hometown. I miss visiting them then have a laugh.