What do you think of the childrens cartoon Martha Speaks?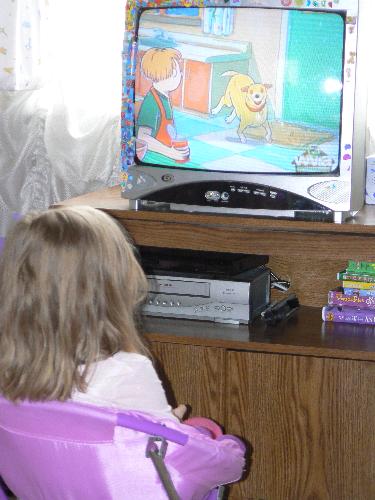 United States
April 3, 2009 10:29am CST
On pbs they have this show thats new this year called Martha Speaks. Its about a dog that ate alphabet soup and her to be able to talk. I think its a really cute show and its one of my daughters favorites. The theme song is a little monotious but its cute as well. I wonder how many children out there will start feeding their dogs alphabet soup thinking it will make them speak after watching this show. I have attached a picture of my daughter watching todays show.
1 response

• United States
4 Apr 09
I thought it was cute, and my son watched it a few times, but he really isn't all that interested in it. He loves dogs, so I'm not sure why he doesn't like it. When it's on, he's actually told me, 'Mommy, you watch the news.' He prefers Curious George.

• United States
10 Oct 10
Haha that is so cute that our son actually would have rather watched the news then to sit there and watch Martha speaks. I loved that show. My daughter did to! We havent seen it in at least 6 months. When my ex moved out I cancellend the cable as it saves me $80 a year to not have it. Maybe for Christmas I will have to see if I can find any martha speaks movies to buy for my kids.