How To Compost...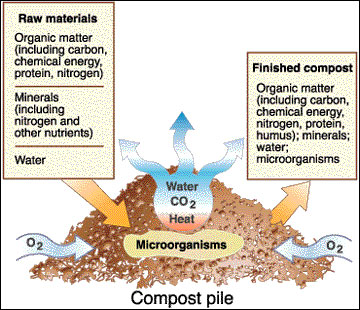 United States
April 8, 2009 10:50am CST
Can anyone give me the how too, on beginning a compost in my yard? I am trying my hardest to live greener, and the less trash I throw away due to composting will be just a little way to help lessen the landfill size.
2 responses

•
8 Apr 09
Over here we can buy cheap plastic compost containers from our local city or town council. That's a great start if you want to make compost. However, unless you live on a farm, all that you really need is a piece of level ground. Construct a wooden or plastic frame about 3' high and pour all your organic garden and kitchen waste into it. Don't put meat in unless you like rats. Build up your compost in layers and don't put stuff that is too "woody". Cut flower stems are fine, but not branches off trees. Aerate it weekly by turning it all over with a fork. You should also cover it. An old piece of carpet is good, but a layer of news paper topped with a plastic sheet is just as effective. As the compost breaks down, the heap gets warm and the idea of the lid is to keep the heat in and the bugs in the heap doing their stuff. I would allow 6 months before usin it. It ought to come out fry and crumbly. Good luck.

• Chile
24 Feb 10
Hi jess, I´m checking compost everywhere as this year I´ll start my compost. There are lots of ideas and suggestions at th Wikipedia at the web. I hope you already have a nice composy pile: you are a year ahead of me.


Take care!