Referral renting...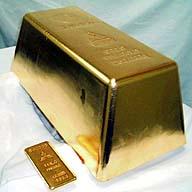 India
April 11, 2009 12:58pm CST
Now most of the PTC sites are selling their members who have joined without referred by the others. Of course, this is additional burden to the PTCs.Why should they sell such members and pay more for their click also? In my view,they are doing this to collect money from the members and to cheat them once large amount is collected. Is it not?
2 responses

• Hong Kong
11 Apr 09
I think they have a system to filter out the active members and they just rend some members not so active to their members, so they can make money. I have rent 3 referrals in Neobux, but I can't make good money, so I have stopped. And the members who were not joined referred by others, they are valuable, as the site don't need to give extra amount to the person who referred them (as they don't have the person who refer them to join), but now the site can sell them in a price and finally the one who rent the referral got some extra money, so the site can earn from the difference.


• India
11 Apr 09
Dear Kumar, i am not ready to agree your thoughts because they are not cheating, they are need some money but you can get at least double income in a month by renting referrals! you need to put your money from your hand they are allowing to invest money in the account balance so they are not trying to cheat! but both are getting money! that's all!

• India
11 Apr 09
We will be gaining till the site is online.Please think of the members who have invested a lot for the referrals, when the sites are becoming scam? As you told, we can get back our money within one month or even few days more.. My question is , just for the one month , why they are selling the members? If they are not renting them, within one month, they will be getting more than that of renting.